Artists and Beyond :
David Malachowski — Artists and Beyond
Artists and Beyond :
David Malachowski — Artists and Beyond
A Schenectady native, Malachowski started in regional acts, became music director for Shania Twain and toured the world in pit bands for Broadway shows
Steve Barnes
David Malachowski, a Schenectady native who took up guitar at age 8 and grew from regional bands into being the music director for country superstar Shania Twain in the mid-1990s and a globally touring musician in pit bands for Broadway musicals including "Rent" and "Mamma Mia," died Thursday.
He was 67. The news was announced on Instagram by his daughter, Lindsay, who wrote that she was holding his hand when he died. Lindsay Malachowski said Friday that he died of heart failure linked to cancer treatment he underwent as a teen. He died in hospice in New York City, where he had moved in 2013.
Known for his long, flowing hair and skinny jeans on a lean frame, and for racking up speeding tickets in his beloved Corvettes, Malachowski looked and lived like a guitar hero, even as he was known personally as a warm and humble friend. He liked to sum up his life by saying it was a blend of sex and drugs and rock 'n' roll, combined with country, blues and Broadway, all united by the guitar. Malachowski was also proud of the sobriety he'd maintained since about age 30.
"He was a rock star, but he was so much more than that. He knew an incredible amount about all kinds of music — more than a lot of people gave him credit for," said Maggie Mancinelli-Cahill, producing artistic director of Capital Repertory Theatre in Albany. Malachowski was music director of its production of "Always ... Patsy Cline" multiple times and of The Rep's "Hank Williams: Lost Highway."
"David was always a consummate pro guitarist," said John Tichy, rhythm guitarist since the 1967 founding of the band Commander Cody and His Lost Planet Airmen, which Malachowski joined for several years after it was reconstituted locally in the late 1990s. An engineering professor at RPI in Troy since 1976, Tichy said Friday via email that, on stage, Malachowski displayed "world-class country and roots-music chops," adding, "He also proved to be a great talent in the theater world, which requires an altogether different set of talents."
Malachowski had a sideline as a music columnist and critic, starting with the former Albany-based alternative weekly Metroland in the late 1990s and later for the Times Union. Between bylines and mentions of concerts or shows he was in, Malachowski's name appeared in the Times Union more than 1,300 times between 2003 and 2021.
"It's often a tough thing to be a critic who also practices the craft being criticized, but David's writing gained strength from his musical experience — he knew good, ambitious, fun work when he heard it," said Casey Seiler, who worked directly with Malachowski when Seiler was the paper's entertainment editor and is now the newspaper's editor. Said Seiler, "He was also an extremely nice guy whose enthusiasm came through in person as well as on the page."
Born Jan. 16, 1955, at Ellis Hospital in Schenectady, Malachowski was the grandson of Polish immigrants on his father's side and Scottish on his mother's, with both sets of grandparent lured to the U.S. from their respective home countries to work at the GE plant in the Electric City. Malachowski grew up on the banks of the Mohawk River in southern Saratoga County, a childhood he described as pastorally beautiful but lonely, lacking in companions his own age.
His mother, Mary L. Colquhoun Malachowski, asked young David whether he wanted to play guitar or piano. It was summer 1963, and by year's end he had the first guitar of his own, a three-quarter-size Gibson acoustic. A few months later, in February 1964, the Beatles appeared on "The Ed Sullivan Show, and, as Malachowski liked to say decades later, 9-year-old David saw what the future could hold if he knew what to do with a six-string.
As a teen in the 1960s and early '70s, Malachowski idolized the Beatles, the Rolling Stones and the guitar gods Jimi Hendrix, Eric Clapton, Jeff Beck and Jimmy Page of Led Zeppelin, abandoning formal guitar lessons for a period of self-education based on trying to recreate what he heard on the radio and albums.
The skills that developed were honed over the decades, and Malachowski eventually played alongside performers including Janie Fricke, who had 17 top-10 singles on the country charts, and Garth Hudson of the Band. He also played for years as part of the bands for Broadway tours including the Abba tribute "Mamma Mia" that took him as far as Japan and South America, and "Rent." Through the latter, he met and performed with members of the original "Rent" cast, including Daphne Rubin-Vega, Adam Pascal and Anthony Rapp. He played for Pascal and Rapp on a concert tour and traveled with a music-theater show starring Rapp.
And of course he was Shania Twain's music director for several years. The celebrity-level odyssey began with seeing an ad in Metroland. He responded although he'd never heard of the artist, was flabbergasted to discover her husband was multimillion-selling record producer Mutt Lange and thrilled to have the couple check out his guitar chops for the first time at a sparsely attended club show in Vermont after making a two-hour drive from their Adirondacks home. The new Twain band's first performance happened on "The Tonight Show" in 1995.
"The next two years was heady living: limos, Ritz-Carltons, instrument endorsements, all the things that musicians secretly dream about," Malachowski wrote in a Times Union reminiscence in 2015.
"He was so down-to-earth. You'd never know he had those credentials," said Peter Lesser, executive director of The Egg in Albany. Lesser knew Malachowski from years of fielding requests for review tickets, later working with him to book the Rapp-Pascal tour at The Egg, and Malachowski volunteered his services to perform as part of a fundraising concert at The Egg.
"He was an all-around regular guy," said Paul Rapp, a member of the band Blotto and also an attorney. Though the two never performed together, they had a professional relationship as well as a friendship. (Paul Rapp is not related to Anthony Rapp.)
"He always had a Corvette, and he was always getting speeding tickets," Rapp said. "I went from a casual friend to a fixer in charge of those tickets."
During his years in bands, Malachowski lived in Clifton Park and later Woodstock before moving to New York City in 2013 as his involvement with musical theater continued to grow. Though he hadn't lived locally in almost a decade, Malachowski remained connected to those he'd long known the Capital Region.
"He was many levels above me as a guitar player, but when we got together to write songs, that never came up. He was very respectful of other musicians. He wanted to know what you thought," said Michael Eck, a local musician, visual artist and writer who knew Malachowski for more than 35 years.
Eck, a theater reviewer for the Times Union for about two decades, said Malachoski often discussed how much it meant to be so welcomed and comfortable performing with Broadway musicals.
"I think he really felt like he'd found a home, and I was so glad for him," Eck said.
"I liked to tell him that he may have gone on to all that" with "Rent" and "Mamma Mia," "but I always reminded him that we (at The Rep) discovered his talents in musical theater," said Mancinelli-Cahill with a laugh.
When Malachowski approached her about playing guitar for "Always ... Patsy Cline," he startled her by asking to be music director, though he'd never done the job before nor knew much about theater.
"I told him, 'The guitar player isn't the music director! It's the piano player,'" Mancinelli-Cahill said. "He said, 'Maggie, do you know Patsy Cline's music? It should be the guitar player, and nobody knows this music like I do.'"
He learned quickly, guiding the band and singers and even, in "Hank Williams: Lost Highway," delivering two lines, one of which always got laughs.
"He'd say 'See, I told you I could act,'" Mancinelli-Cahill said. "We always made sure he was limited to one or two lines."
What struck Mancinelli-Cahill about Malachowski was that despite still being Twain's music director the first time he worked on "Patsy Cline," in 1997, he had no air of celebrity about him.
"I've never met anybody who handled stardom like he did," she said. "No matter whether you were a star or a crew member, he treated you like he was equal to you. I will miss a world without David."
Malachowski is survived by his daughter, Lindsay Malachowski, and ex-wife, Laurie Snyder. His mother, father Frank W. Malachowski and brother John Malachowski died before him.
Malachowski will be cremated and his ashes scattered in the Mohawk River, according to wishes he passed along to his daughter. In lieu of a service, Lindsay Malachowski said she hopes to organize a concert in celebration of his life in the coming months. Those wishing to donate in his memory are asked to do so to the American Cancer Society.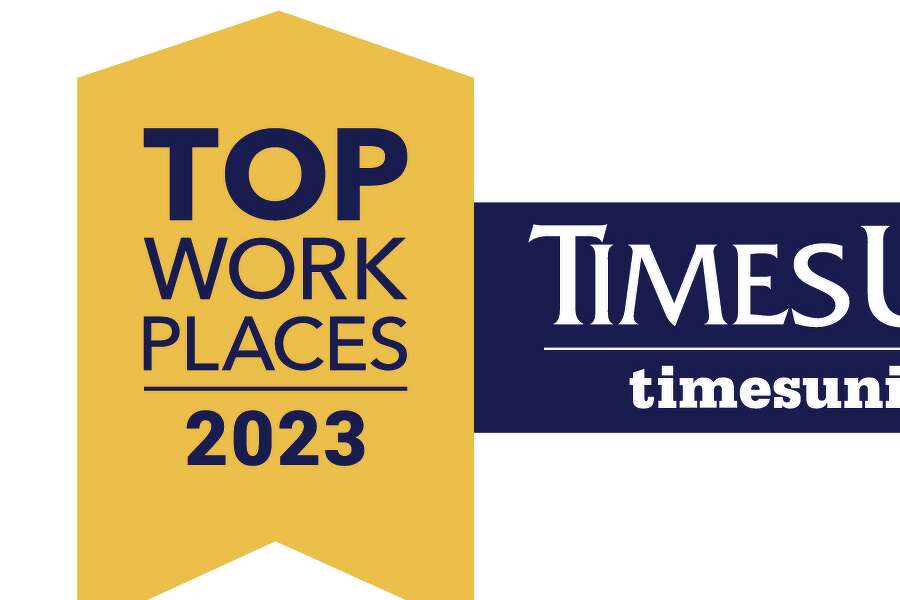 David Malachowski, Guitarist And Shania Twain Music Director, Dies At 67
https://vigourtimes.com/david-malachowski-guitarist-and-shania-twain-music-director-dies-at-67/
David Malachowski
https://www.artistsandbeyond.com/davidmalachowski
Silver Sabbath featuring Dave Walker - The Wizard
https://youtu.be/5O1xImyKIko