CLASSICAL MUSIC NEWS
A past laureate of the Sphinx Competition and a member of the Sphinx Virtuosi, St Jacques passed away following a battle with lung cancer
The American violist Carl St Jacques has passed away just a few months after he was diagnosed with lung cancer. Hailing from Miami, Florida, St Jacques studied with Atar Arad at Indiana University and began his career playing in regional orchestras such as the Evansville Philharmonic and Owensboro Symphony.
Upon returning to Miami, he played in a range of local orchestras, and regularly traveled to Switzerland to take part in the Verbier Festival each summer. St Jacques was also a keen chamber musician, appearing in the Voices of the People chamber music series in Winter Haven and performing with The Ritz Chamber Players in Jacksonville.
St Jacques was closely involved with the Sphinx Organization, having been a laureate at the 1999 and 2002 editions of the Sphinx Competition. In addition, he was a member of the Sphinx Virtuosi, the Sphinx Symphony Orchestra, and a recipient of the MPower Artist Grant.
"With the heaviest heart, I must let you know that three months after being diagnosed with lung cancer, my beautiful husband Carl St Jacques passed away on Tuesday 24th May at 11:38pm," wrote St Jacques' wife Jakila Sun. "Carl fought to recover with all his might...we truly believed that he would beat the odds and fully heal."
Jacques had most recently been living in Sydney, Australia, where he was playing in The Metropolitan Orchestra. The group dedicated their recent premiere of a new work by composer-in-residence Keyna Wilkins to his memory.
"I collaborated with [St Jacques] many times and he will be sorely missed by everyone who knew him," Wilkins wrote on social media.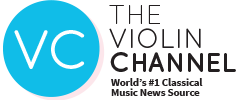 SADNESS AS CARL THE VIOLIST DIES OF LUNG CANCER
https://slippedisc.com/2022/06/sadness-as-carl-the-violist-dies-of-lung-cancer/