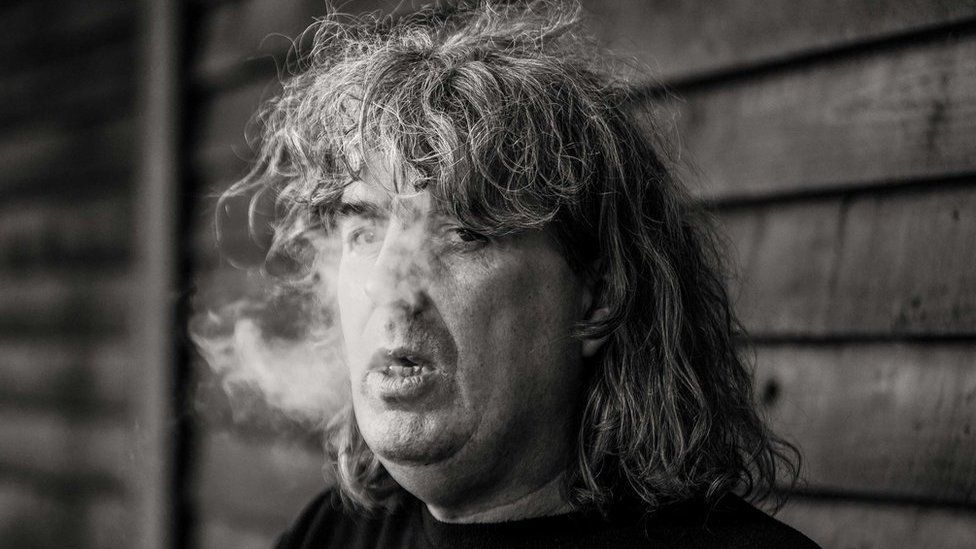 The musician and lead vocalist of the one of Wales' most influential Welsh language bands, David R Edwards, has died at the age of 56.
"Dave Datblygu" was celebrated as one of the foremost musicians of the alternative music scene.
Bands such as Super Furry Animals cited his influence, even covering one of Datblygu's songs.
His musical partner Pat Morgan described him as "one of the best friends you could ever have".
"A huge, generous personality, a bear of a man; his legacy will live on," she wrote on Twitter, when his death was announced.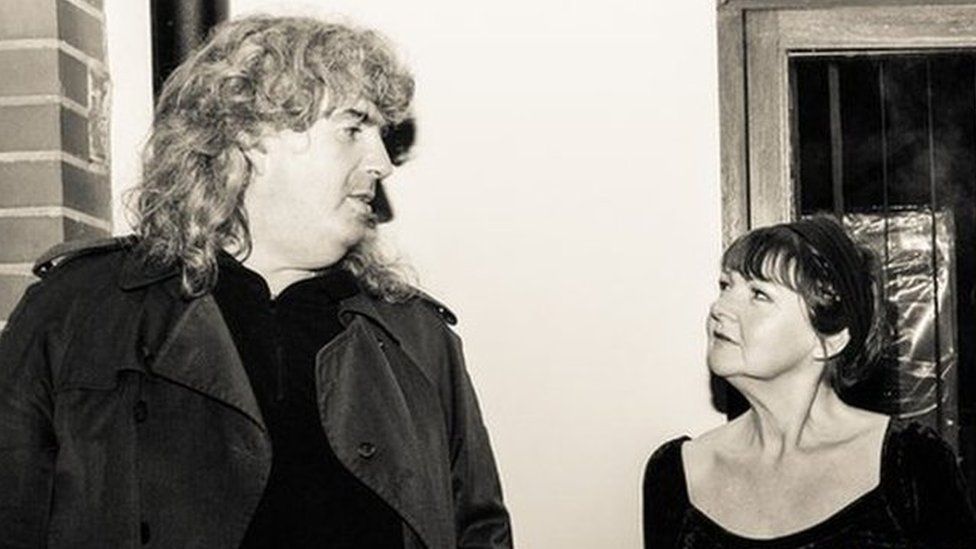 Record labels Ankst and Pyst said Edwards died at home in Carmarthen over the weekend.
In a statement, they described three of the band's records, Wyau, Pyst and Libertino as "an incredible trio of albums that crossed cultures, languages and borders".
"David was widely recognised to be one of the giants of modern Welsh culture, whose unique talent as a poet and a musician was instrumental in creating the rich modern culture we enjoy today in Wales," they said.
The group was formed in 1982 by David R Edwards and T Wyn Davies, schoolboys from Cardigan, with Pat Morgan joining two years later.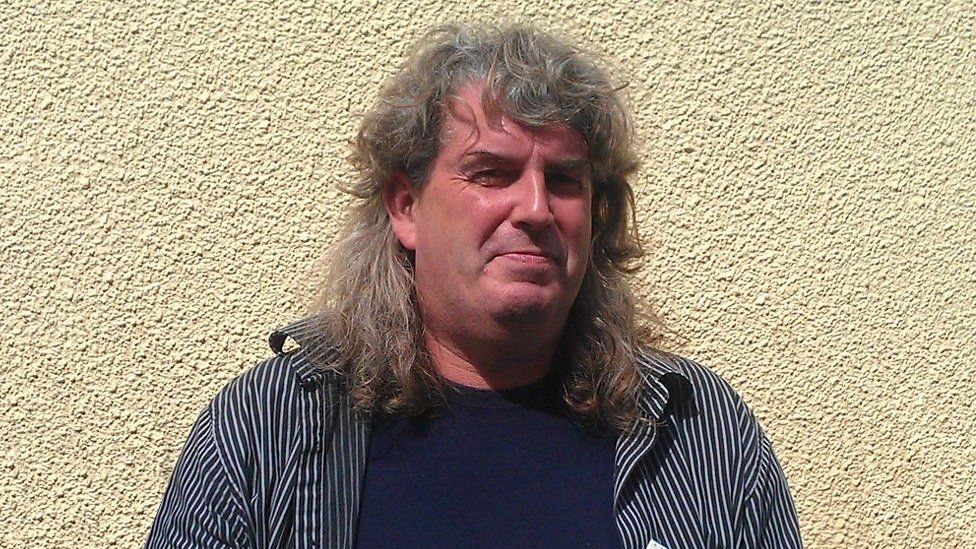 The late DJ John Peel was an avid fan of their music, and invited them to record five sessions for him.
Super Furry Animals recorded Datblygu's Y Teimlad on their fourth studio album, Mwng.
Edwards' autobiography was published in 2009, and he released a series of English poems in 2017.
Datblygu's last album - Cwm Gwagle - was released in the middle of last year's pandemic, and just last week was shortlisted for the Welsh Language Album of the Year prize.
In an interview with BBC Cymru Fyw in 2014, he talked about his passion for the Welsh language, his feelings about the contemporary music scene and his health problems.
"At one point I was sick and unable to function," he said.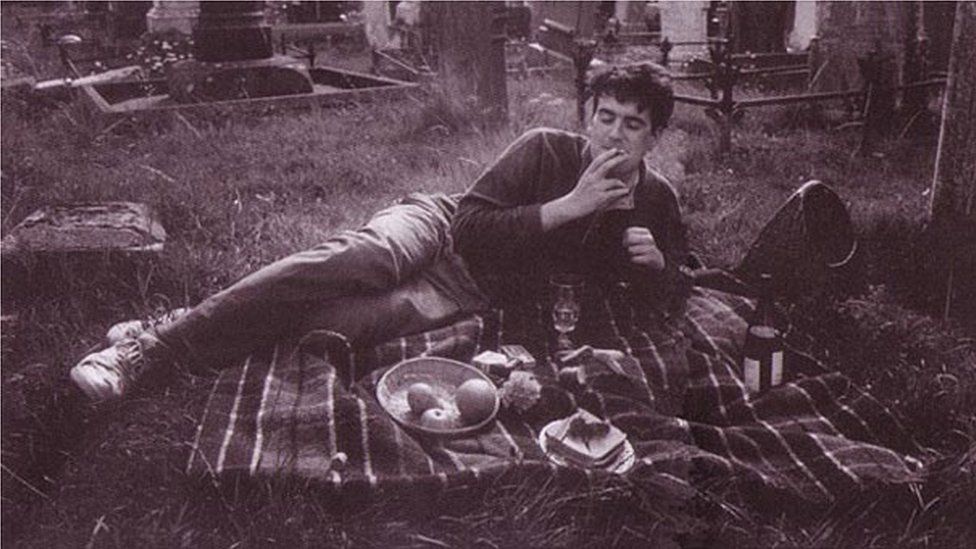 Friend and DJ Gareth Potter told BBC Radio Cymru: "Wales has lost one of the greats of music, but many of us have lost a dear friend".
"I'm a huge fan of his music, and a huge fan of the impact he had but he was also a friend. I've known him since the early 80s."
He said: "He had a unique voice, the baritone - really worth listening to - but he also wrote clever, catchy lyrics that sometimes just cut through all the nonsense.
"John Peel said: 'Makes me want to learn Welsh', and I think it helped and excited people to learn Welsh."
Among others to pay tribute were the First Minister Mark Drakeford, who tweeted: "Incredibly sad news - Wales has lost a cultural giant."
The BBC is not responsible for the content of external sites.
View original tweet on Twitter
The Charltans' Tim Burgess paid tribute to the singer, and said he would be hosting one of his Twitter listening parties dedicated to the band.
Ankst added: "Without David there would not have been any Ankst Records or Cool Cymru.
"Our debt to David is enormous and we thank him for sharing his life and talent with us."
Datblygu frontman David R. Edwards has died, aged 56.
The pioneering musician and poet has been remembered for his impact on Welsh culture
https://www.nme.com/news/music/datblygu-frontman-david-r-edwards-dies-aged-56-2975868
David R. Edwards RIP 1964 - 2021

A genuine Welsh music icon, Datblygu frontman David R. Edwards has passed away at the age of 56 at his Carmarthen home after struggling with health issues including epilepsy and diabetes. pic.twitter.com/8oQfj8lJz1

— Welsh Music Podcast | Podlediad Miwsig Cymreig (@welshmusicpod) June 22, 2021