She created the Desdemona role in José Limón's best-known dance, "The Moor's Pavane," and became a respected teacher.
Betty Jones in an undated photo as the Moor's Wife in "The Moor's Pavane," José Limón's take on "Othello." The piece was Mr. Limón's best-known work, and Ms. Jones performed it all over the world.Credit...Patricia Jean Moore
By
Neil Genzlinger
Betty Jones, a dancer known for memorable performances as an original member of José Limón's famed company and later a respected dance teacher, died on Nov. 17 at her home in Honolulu. She was 94.
Her husband, Fritz Ludin, announced her death.
Ms. Jones was 23 and relatively new to modern dance, in August 1949, when she originated the role of the Desdemona character, known as the Moor's Wife, in Mr. Limón's take on "Othello," which he called "The Moor's Pavane." The work, using only four dancers, caused a sensation when it premiered at the American Dance Festival in New London, Conn. John Martin, writing in The New York Times, called it "a completely stunning work."
Neil Genzlinger is a writer for the Obituaries Desk. Previously he was a television, film and theater critic.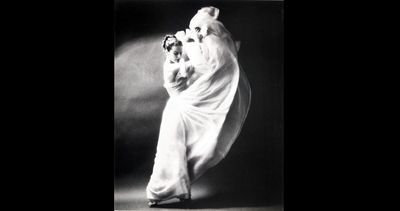 Former Limón Star and Teacher Betty Jones, 94, Has Died
An anchor of the Humphrey-Limón legacy for more than 70 years, Betty Jones died at her home in Honolulu on November 17, 2020. She remained active well into her 90s, most recently leading a New York workshop with her husband and partner, Fritz Ludin, in October 2019.
Betty May Jones was born on June 11, 1926 in Meadville, Pennsylvania, and moved with her family to the Albany, New York, area, where she began taking dance classes. Just after she turned 15 in 1941, she began serious ballet study at Jacob's Pillow, which was under the direction of Anton Dolin and Alicia Markova for the season. Over the next three summers as a scholarship student, Jones expanded her range and became an integral part of Jacob's Pillow. Among her duties was working in the kitchen, where her speedy efficiency earned her the nickname of "Lightning."
Her work was not confined to the kitchen and the studio, however, and her stage experience began in 1942 with the first season of the Ted Shawn Theatre, where she appeared in two ballets by Bronislava Nijinska. She would later perform at the Pillow in works by Ted Shawn, Angiola Sartorio and others.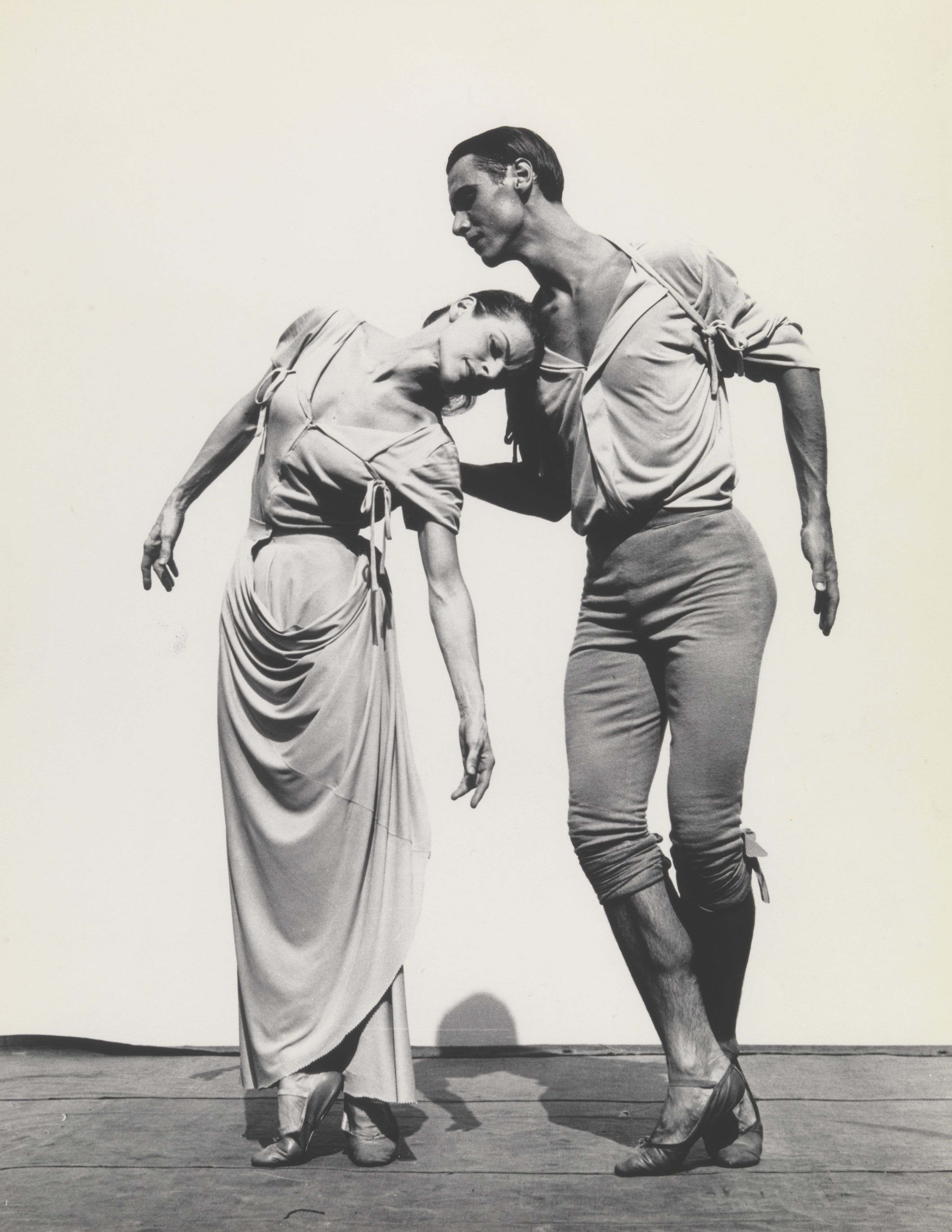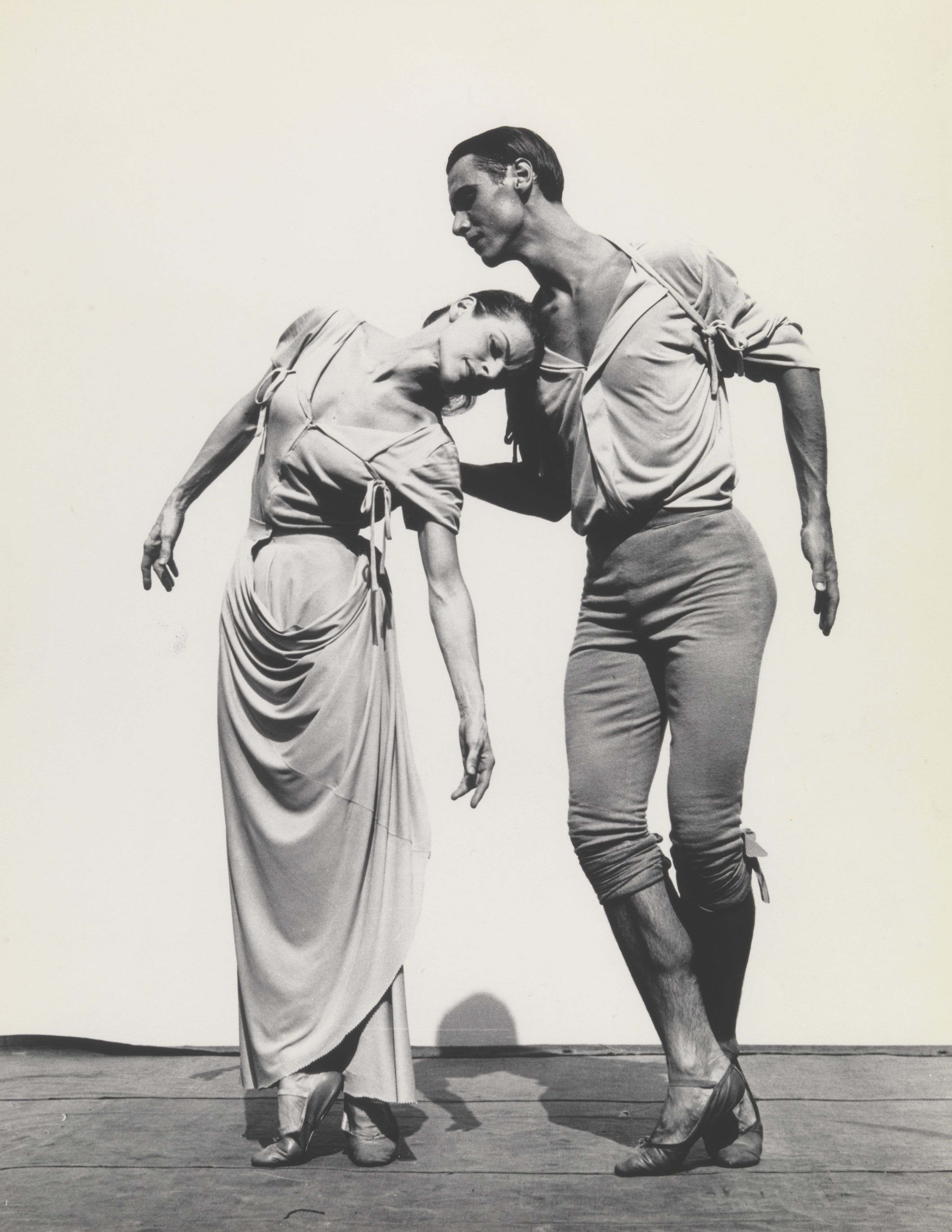 Photographed at Jacob's Pillow in 1967 by John Lindquist, © Harvard Theatre Collection, Courtesy Jacob's Pillow. Betty Jones and Fritz Ludin in José Limón's There is a Time

After she finished high school, she headed to New York City where she held a variety of subsistence jobs, working for Dance Magazine and ushering at the Shubert Theater. For eight months there, she had the privilege of observing Uta Hagen and Paul Robeson in Othello, an experience that would later serve her well as she herself took on the role of Desdemona.
She sang and danced in a USO tour of Oklahoma! in 1945 and later performed more choreography by Agnes de Mille in a national tour of Bloomer Girl. It was after returning to the Pillow for the summer of 1946 that her future began to truly unfold. José Limón was engaged as a guest teacher and performer at the end of the season, and Jones later remarked that "I was immediately quite taken with him." They both performed solos on the same program and a connection was made.
In 1947, the José Limón Dance Company was born, and Betty Jones became a charter member of the group. Over the next twenty-three years, she was an essential part of the company's work, originating roles in iconic Limón dances including There is a Time, Missa Brevis, and A Choreographic Offering, as well as Doris Humphrey classics such as Night Spell and Ruins and Visions.

Most famously, she created the role of Desdemona opposite Limón's Moor in The Moor's Pavane, performing this modern dance classic at the White House and on national television as well as on the concert stage. Under the aegis of the U.S. State Department, she toured widely with Limón and represented the U.S. on international tours to Europe, Yugoslavia, Poland, South America, Australia, and the Far East.
It was as an educator that Jones found her true calling. While still in her early 20s, she began teaching under Limón's guidance at the Dance Players Studio and later assisted him at the Juilliard School, continuing on the faculty there for more than two decades. Meanwhile, she launched a 40-year teaching career at the American Dance Festival where she was the recipient of the Balasaraswati/Joy Ann Dewey Beinecke Endowed Chair for Distinguished Teaching in 1993. She summed up her philosophy by saying, "I really love to teach and I really love the students."
In 1964, she and Fritz Ludin co-founded a duet company and school, Dances We Dance, in Hawaii. Dances We Dance performed dances by Martha Wittman, Murray Louis, Dan Wagoner, and others, touring extensively under the NEA's Dance Touring Program, and this entity evolved into Honolulu's Jones-Ludin Dance Center, a presenting organization. In later years, Jones and Ludin traveled the world, teaching throughout Europe, Russia, America and East Asia.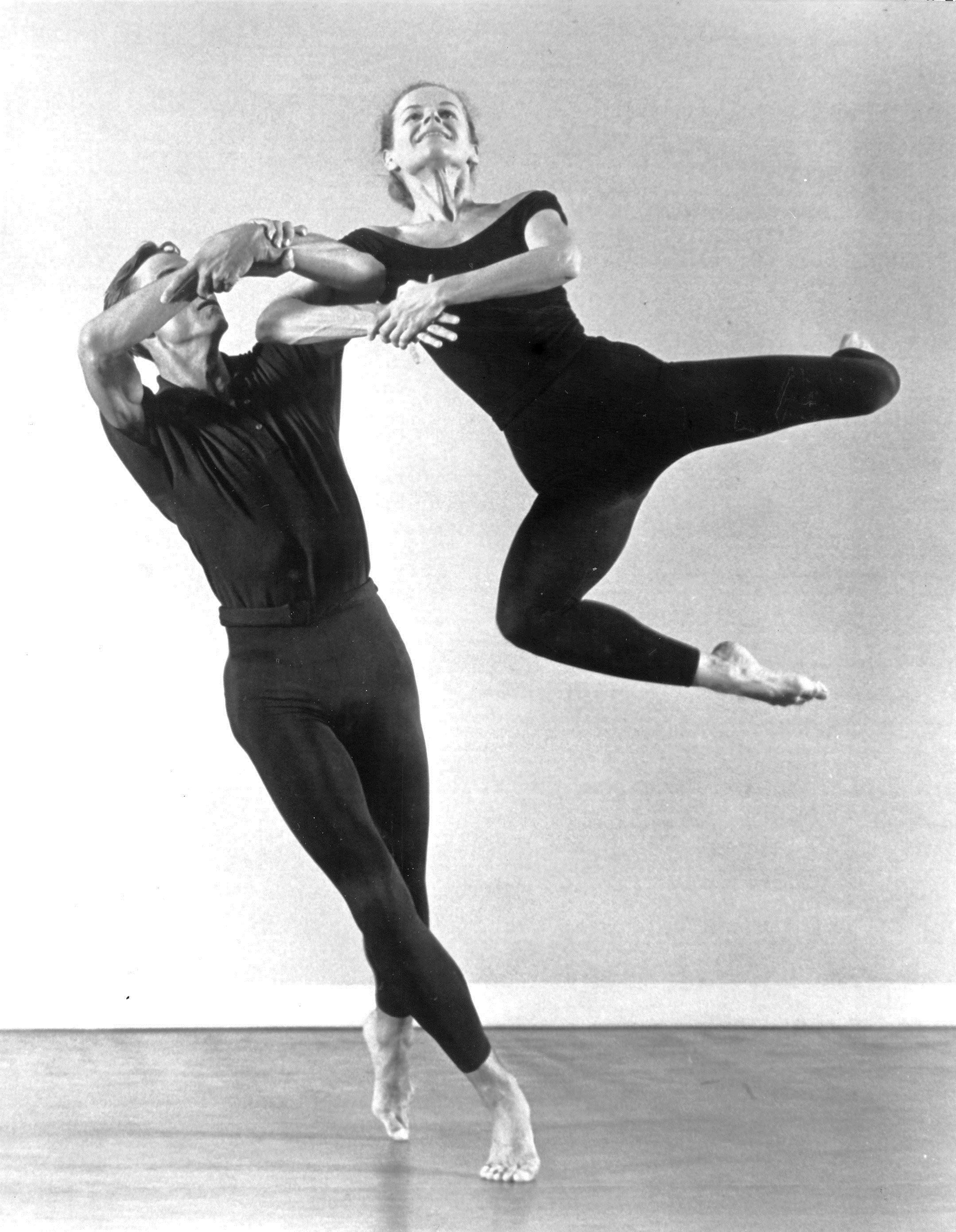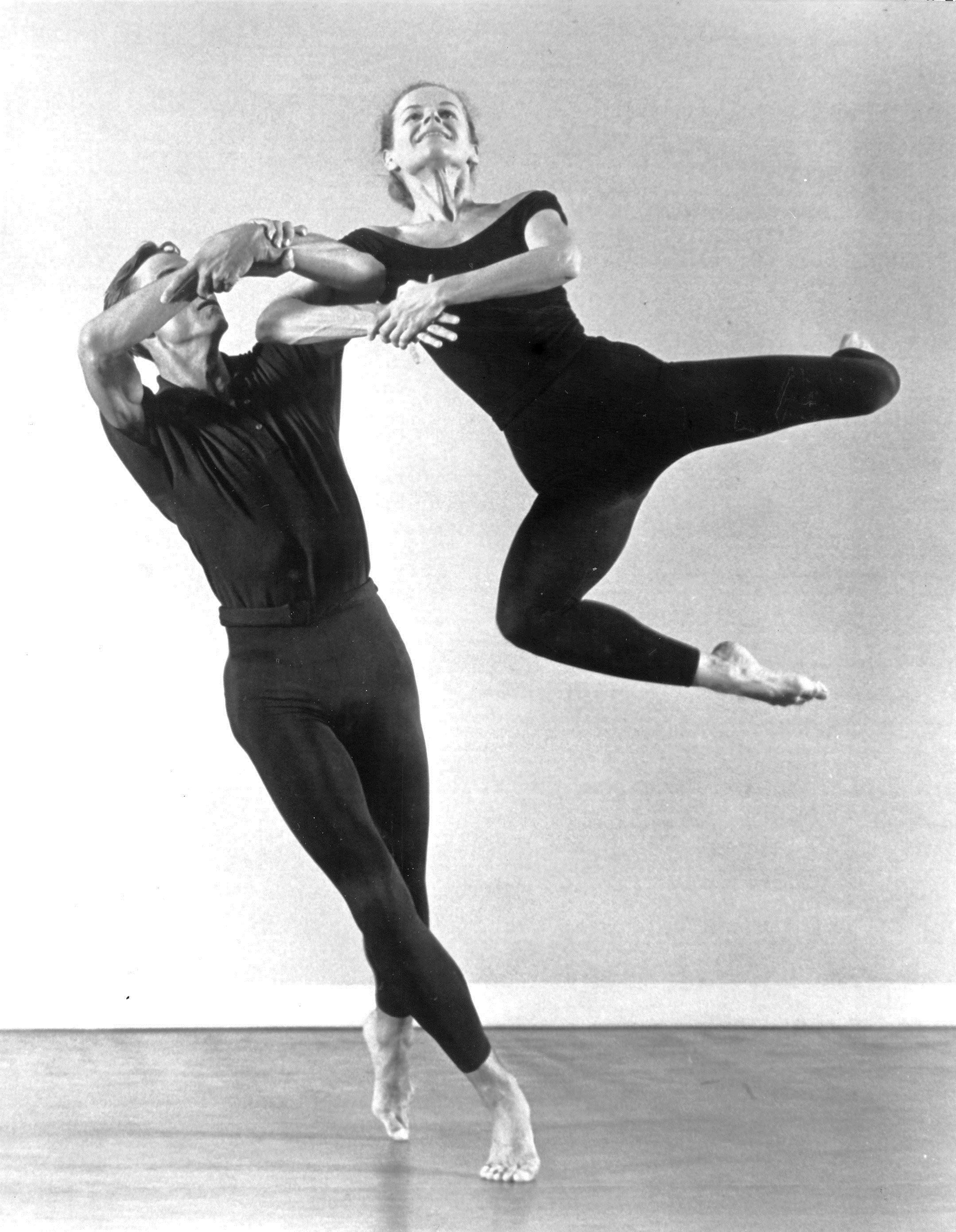 Philip A. Biscuti, Courtesy Jacob's Pillow. Betty Jones and Fritz Ludin in José Limón's The Winged (1966)

Harking back to her earliest Juilliard experiences under the leadership of the Dance Division's founding director, Martha Hill, Jones was last year awarded a Lifetime Achievement Award from the Martha Hill Dance Foundation. Other awards in her long career include an Honorary Doctorate from the Federation Française de Danse in Paris, the Susan E. Brackett Distinguished Visiting Artist Chair from the University of Oklahoma, and the Medal of Chevalier from Prince Sihanouk in Cambodia. She received an Award of Excellence from Honolulu's Commission on Culture and the Arts, while the Hawaii Senate and the House of Representatives honored her for her cultural contributions to the State of Hawaii.
Beginning with her earliest professional experiences, her career was meticulously documented in scrapbooks assembled by her mother, also named Betty Jones. Those scrapbooks, along with a plethora of photographs, programs, films, and videos, are now permanently enshrined as the Betty Jones Collection at the New York Public Library's Jerome Robbins Dance Division. —Norton Owen
Former Limón Star and Teacher Betty Jones, 94, Has Died
https://www.dance-teacher.com/amp/betty-jones-2649034336
Performers. José Limón, Betty Jones, Lucas Hoving, Pauline Koner
https://danceinteractive.jacobspillow.org/jose-limon-dance-company/moors-pavane/
https://vod-progressive.akamaized.net/exp=1606491737~acl=%2A%2F821679208.mp4%2A~hmac=261f62054460ac8...
José Limón Dance Company: The Moor's Pavane - Jacob's Pillow Dance Interactive
https://danceinteractive.jacobspillow.org/jose-limon-dance-company/moors-pavane/