Foto
https://youtu.be/gS1rqgK4kXM
Singapore's move to decriminalise attempted suicide is welcome, as are moves to give police, doctors and courts new powers on treatment for mental illnesses, recognising that suicide prevention requires a whole-of-society approach
Paul Yip
and
Yulin Cheng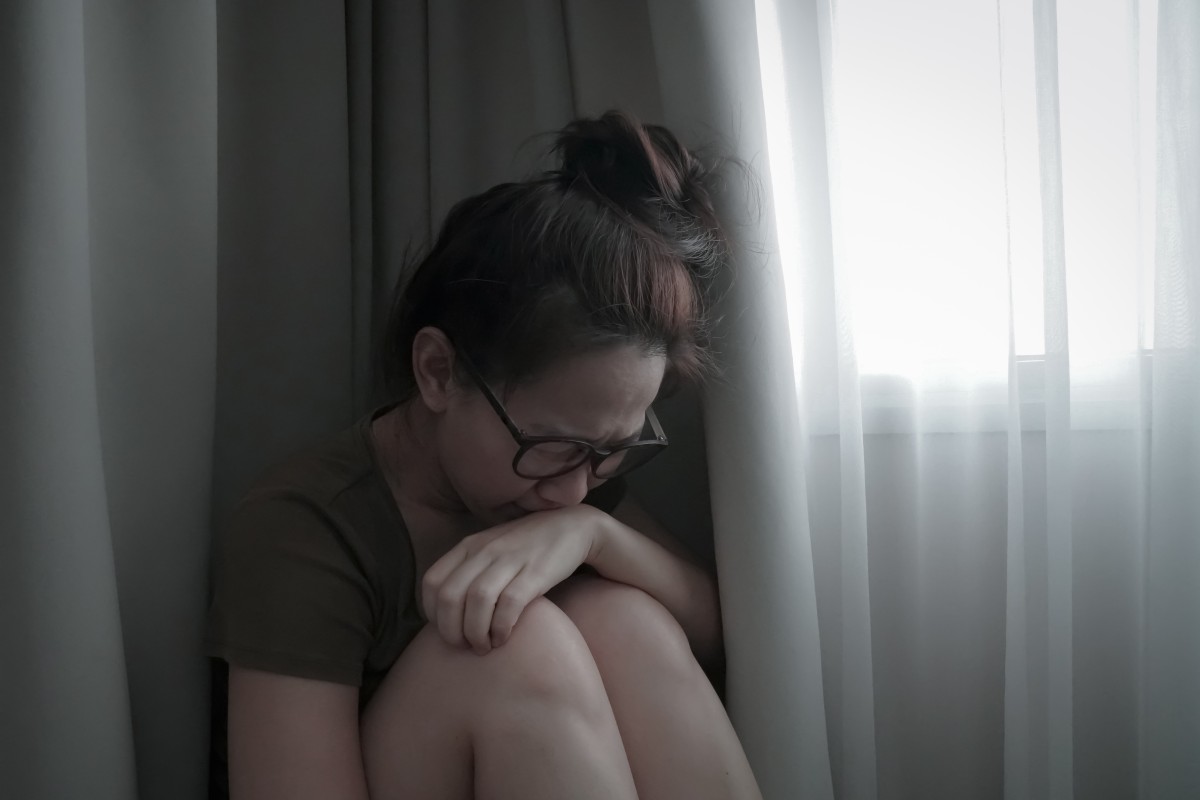 People desperate enough to try to kill themselves need help, not threats of criminal punishment. Until the law was repealed, suicide survivors in Singapore could be jailed for up to a year or fined, or both, although prosecution was rare. Photo: Shutterstock
Singapore's decision to decriminalise attempted suicide is a welcome move in recognition that treatment, not prosecution, is more appropriate for people so distressed they attempt to take their life. The amendment, which took effect on January 1, removes an offence punishable by imprisonment or a fine.
It is part of a broader review to modernise Singapore's penal code, introduced in 1871 and modelled on India's penal code, which originated from English
common law
. Both Britain and
India
have decriminalised attempted suicide, in 1961 and 2017 respectively.
In practice, prosecutions arising from attempted suicide were rare. Singapore's Penal Code Review Committee noted that 1,096 cases of attempted suicide were reported in 2015, with 837 arrested. From 2013-2015, an average of 0.6 per cent of reported cases resulted in prosecution each year.
In cases of attempted suicide, the committee acknowledged that the priority is to ensure the safety of the survivor, who is typically emotionally and psychologically distressed. Prosecution was sought only for repeat offenders or in aggravating circumstances, such as a suicide attempt that endangered others.
Despite the global shift towards the decriminalisation of suicide, the passing of the amendment was not without resistance. Opponents worried that the legalisation of suicide would lead to its increase, even when there is no data to suggest this, or to suggest that criminalisation is an effective deterrent.
The
World Health Organisation
's report on suicide prevention points out that decriminalisation may increase the reporting of suicides, once fear of legal recrimination is eliminated. This is not a bad thing if it means people are more ready to talk about suicide and seek help. It also allows a more accurate assessment of the problem, and more targeted measures.
In Singapore, suicides rose from 7.74 per 100,000 residents in 2017, to 8.36 in 2018.
Men
are more likely to succeed at suicide but women are twice as likely to try and are hence more affected by its criminalisation.
A report by the
Association of Women for Action and Research
, submitted to the government committee, gave real-life examples of women who faced investigation or arrest following a suicide attempt. None were aware that it was illegal.
One spoke of her distress at being interrogated in hospital with her hands cuffed to the bed. Another spoke of distrust for the police after being asked to sign a false statement saying she had no thoughts of suicide, to avoid arrest. Another was locked up in a police station cell and treated like a criminal.
In every case, the threat of legal punishment added to the women's distress. People desperate enough to try to kill themselves need help, not threats of criminal punishment.
As the governmental committee stated, the decriminalisation of suicide signals the recognition that this is an issue more appropriately addressed by the health care and social assistance systems. So, the decriminalisation was accompanied by amendments to the Mental Health (Care and Treatment) Act. These include powers for the police to send survivors to a doctor for assessment, and powers for designated doctors and the courts to compel treatment for mental illness.
Still, the decriminalisation of suicide is not enough in itself to change societal attitudes. It must be accompanied by better
mental health awareness
, sensitivity and training for police, medical staff and others who work with suicidal people.
Suicide prevention requires a holistic approach to promote mental well-being and resilience, and empower people to seek help. Besides public education, media reporting of suicides can be improved. Sensationalising or glamorising suicide takes advantage of the emotional vulnerabilities of the distressed. Just as responding with threats of criminal charges, blame or
stigmatisation
is insensitive and causes harm.
What needs changing is not only the law, but how society responds to the needs of the suicidal. We need to remove the stigma of mental illness, strengthen mental health services and foster a more supportive society for everyone.
Paul Yip is director of the Centre for Suicide Research and Prevention in the Department of Social Work and Social Administration at the University of Hong Kong, where Yulin Cheng is a doctoral student
If you are having suicidal thoughts, or you know someone who is, help is available. You can call Samaritans of Singapore's 24-hour hotline on 1800-221 4444. In Hong Kong, dial +852 2896 0000 for The Samaritans or +852 2382 0000 for Suicide Prevention Services. In the US, call The National Suicide Prevention Lifeline on +1 800 273 8255. For a list of other nations' helplines,
see this page