Intercontinental Cry :
There are hundreds of thousands of Indigenous children in residential schools around the world today | Intercontinental Cry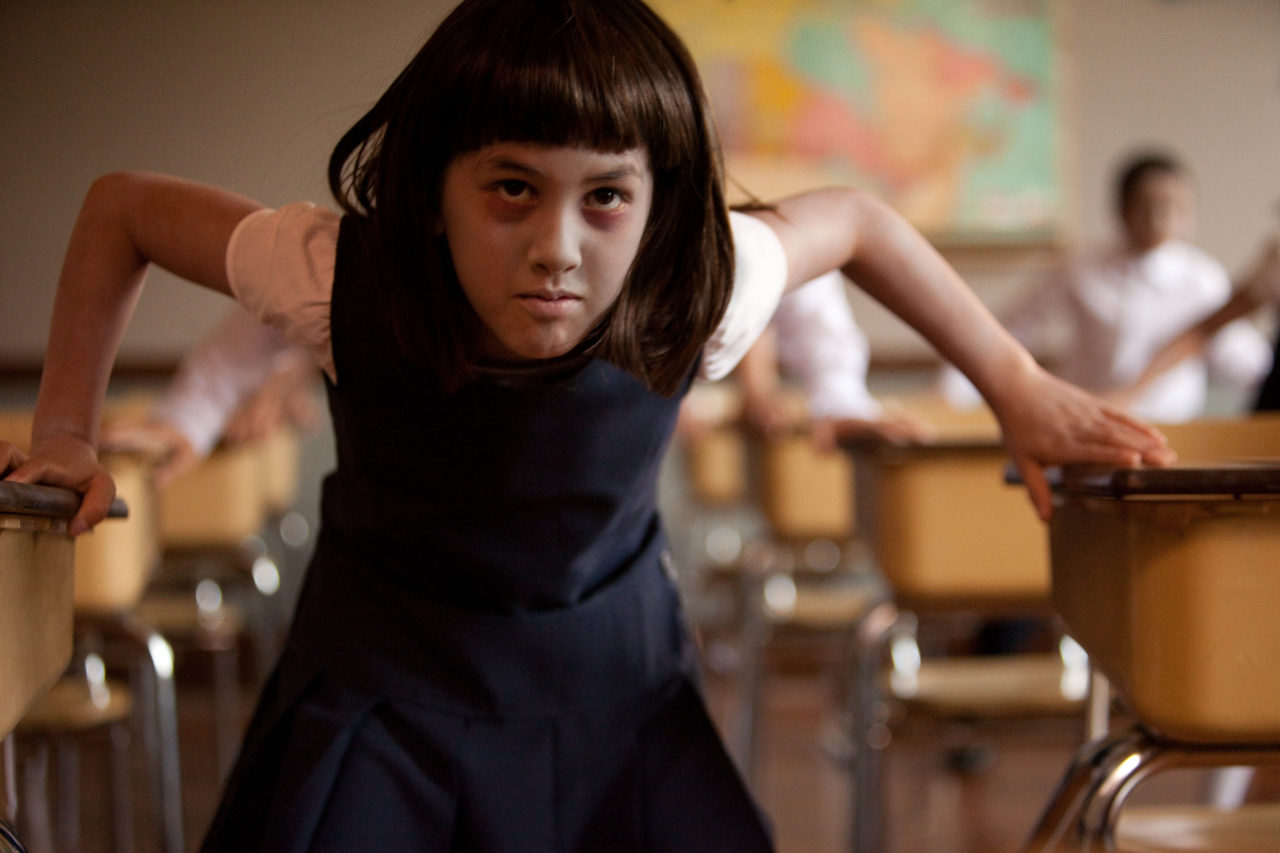 Morris and Helen Belkin Art Gallery - The University of British Columbia :
Witnesses: Art and Canada's Indian Residential Schools - Morris and Helen Belkin Art Gallery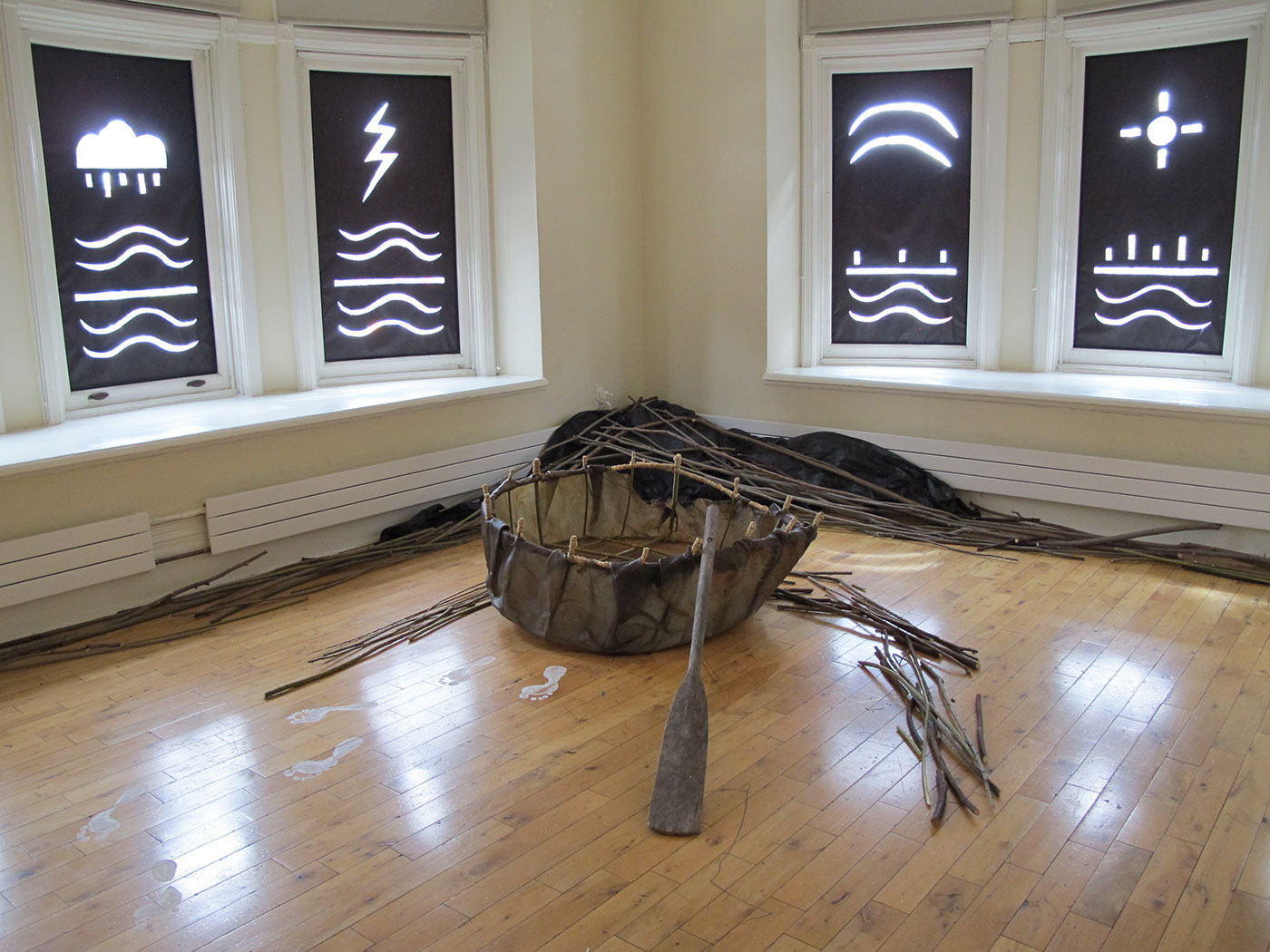 Adrian Stimson :
Public Art & Installations – Adrian Stimson
NOW Magazine :
Beyond apologies: two artists set a table for reconciliation - NOW Magazine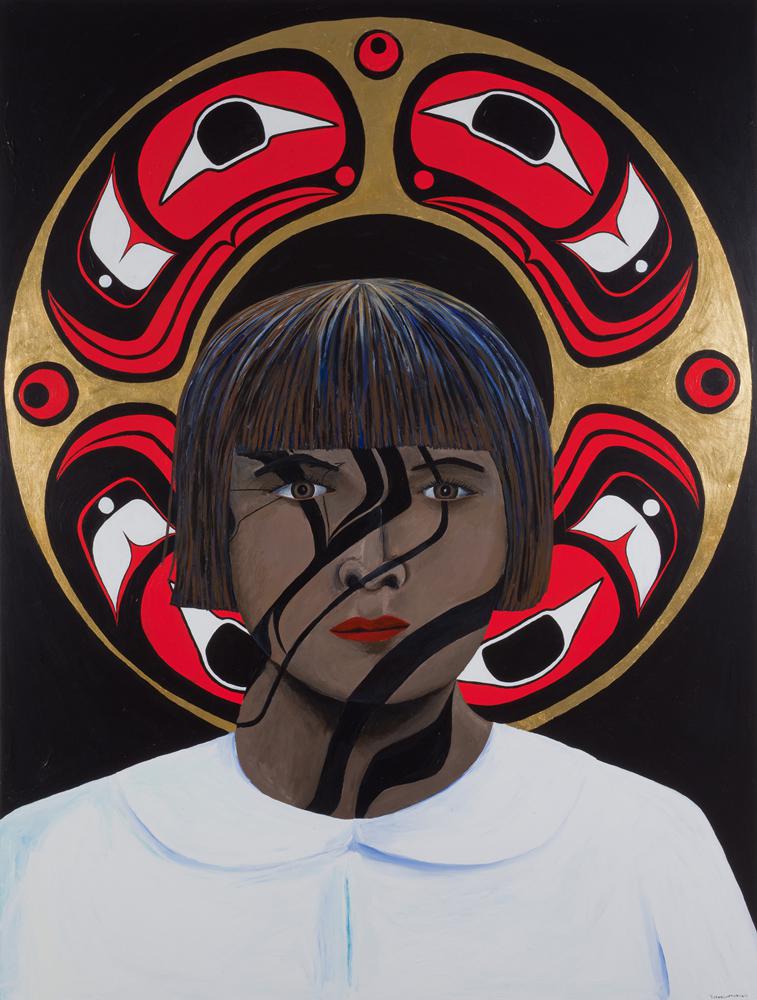 Residential School Magazine :
Witnesses: Art and Canada's Indian Residential Schools – Residential School Magazine
University of Calgary :
Adrian Stimson creates art rooted in cultural traditions as a way of reckoning with residential school past | News | University of Calgary
Anthro-Obscene art exhibition explores human impact on people, climate and ecosystems
AUTHOR Nicola Johnson, Libraries and Cultural Resources
Adrian Stimson is a beekeeper. He offers this personal anecdote to explain some of the art in his solo exhibition Anthro-Obscene on display at Nickle Galleries. After all, a beekeeper suit and bee tower are somewhat unexpected subjects for an art exhibition.
But, as with all art, the viewer should never accept it at face value. A closer look reveals a more complex reality. Stimson's "bumblebee regalia" is not the same anonymous white suit worn by your neighbourhood beekeeper. It is equal parts warrior, shield, spectacle. This is a beekeeper ready for battle, or a powwow. Perhaps both.
Naamoi'stotoohsin. Adrian Stimson. 2021. In Collaboration with Lucille Wright – Payotapaihpiyakii. On display in Nickle Galleries, second floor. - LCR Staff
The bee tower is equally surprising, filled with buzzing bees thanks to a soundtrack hidden inside, it is adorned with gold-leaf bees and ghost bees. An owl is perched atop, signaling alarm, and a gopher lurking nearby is wearing a gas mask. The sight is both portentous, and comical. "By anthropomorphizing the gopher in this way, I seek to give the animal a voice, to honour that we share this world with them."
Stimson is not, as it turns out, in the bee business for the purpose of jarring hyperlocal honey and selling it for a modest profit. His passion lies in protection and preservation of the planet and all who dwell here. "There is no human justice without environmental justice," he notes. Stimson is, quite literally, a keeper of bees (and other animals) for the purpose of keeping the planet.
It is a theme that reverberates in his exhibition's series of three paintings, Awwasukapi – a Blackfoot term "used to describe something bad, yet it can be subjective, meaning that good things can come of the bad."
The paintings are Stimson's way of grappling with destruction from wildfires and its implications for human and animal health. As someone who daily enjoys an abundance of birdsong at his home, he worries about the mass extinction of birds and a world without birdsong.
He explored similar themes in his earlier work that focused largely on bison. For Stimson, a member of the Siksika (Blackfoot) Nation in southern Alberta, the near-eradication of bison is akin to attempts at eradicating his people and culture. This duality is demonstrated powerfully in Old Sun, recently acquired by the Nickle Galleries as part of the TFDL Indigenous Art Collection. To view it is to confront death and ghosts and painful history.
Old Sun. Adrian A Stimson. 2019. Triptych. Oil and graphite on canvas. On display in TFDL, main floor. - LCR Staff
Stimson has created two series of residential school paintings as a way of documenting and exorcizing the traumatic legacy the schools have left on three generations of his family. Stimson attended two different residential schools during his early school years. Having his parents (residential school workers) close by did not offer protection from abuse. "Predators find a way," he says.
The paintings are haunting — turbulent skies, ghosts and fear, with nods to Blackfoot culture in its use of red and black. One's throat ought to tighten at the realization that these paintings represent someone's lived experience. Yet for Stimson there is something good that has come out of the bad.
"Telling stories that expose the desperate nature of these experiences yet also demonstrate our common resilience" has been his saviour.
His artistic focus lately has been on looking beyond the immediate past for the purpose of creating a better future, because "you can only hold on to a cactus for so long." This evolution is the impetus behind Forgiveaway, his latest series of paintings done in ash and gold leaf. Beauty from ashes. The deliberate play on words encapsulates Stimson's notions of apology and forgiveness, which are rooted in a Blackfoot perspective that goes beyond absolution, and centres on "generosity, hospitality and focus on the 'give' in forgiveness."
Forgiveaway. Adrian Stimson. 2021. On display in Nickle Galleries, second floor. - LCR Staff
To underscore this, Stimson has placed free copies of the paintings next to the originals. For giving away.
For Stimson, adult life has been spent finding "the tools to help you understand and cope, to live a good life" he explains. Not just for his personal benefit, but "to help people understand Canadian history, to create a better future."
It is something he will explore with UCalgary students in the School of Architecture, Planning and Landscape's October Block Week course, Monumental Rethink. Stimson will engage students in a timely design conversation: how to recontextualize the history of monuments.
Stimson has just returned from another pilgrimage to Burning Man, a "participative temporary metropolis" in Nevada. The ephemeral monuments of the desert and the principles associated with their construction are etched in his mind as he considers the human need to memorialize and the challenges it presents.
"How do you create monuments that are interactive, a story of our time?"
The National Day of Truth and Reconciliation on Sept. 30 will provide a public opportunity for reflection and memorial, to consider the past and its impact on generations of lives. Stimson is committed to being part of understanding "the effects of genocide; knowing our resilience as Indigenous Peoples of the Americas, to transcend and become more than the residential school experience, to change our colonized minds and to assist the colonizer to see that there is another way."
Adrian Stimson's Anthro-Obscene will be on display at the Nickle Galleries from Sept. 29 to Dec. 17. Hours are Monday to Friday 9 a.m. to 4 p.m. and Saturday 11 a.m.to 4 p.m. Admission is free.
Stimson and the Nickle Galleries staff are offering tours of the exhibition and the TFDL Indigenous Art Collection on Sept. 30 as part of UCalgary's Orange Shirt Day events. The tours will take place at 10:30 a.m. and 1:45 p.m. in the Taylor Family Digital Library building.
Want to learn more about Stimson's collaboration with artist AA Bronson regarding apology and reconciliation?
https://nowtoronto.com/culture/art-and-design/aa-bronson-adrian-stimson-reconciliation
https://www.theglobeandmail.com/arts/art-and-architecture/article-i-have-no-apology-for-genocide-artist-aa-bronson-reckons-with-his/
https://wearenotdivided.reasonstobecheerful.world/public-apology-canada-indigenous-reconciliation/
http://www.benwritesthings.com/wp-content/uploads/2019/10/AA_Essay_Final.pdf
https://www.cbc.ca/player/play/1789320259936/