ARY News :
Classical music rises among the dead
New York-based Death of Classical aims to bring the musical genre to new audiences by presenting performances in unusual spaces such as crypts, catacombs, and cemeteries.
MICHELE LAUFIK
The Crypt Sessions are held in a chapel underneath the Church of the Intercession in Harlem, which features arched ceilings supported by massive columns. Photo: Steven Pisano


NEW YORK—Some may view classical music as a dying art form. But one organization aims to breathe new life into the genre by creating unique, hauntingly beautiful concert experiences.
Created by Andrew Ousley, nonprofit Death of Classical presents musical performances in unusual spaces—think crypts, catacombs, and cemeteries.
This past fall, the organization hosted its Crypt Sessions in a chapel underneath the Church of the Intercession in Harlem. Built in 1915, the gothic-style crypt features arched ceilings supported by massive columns with a small altar and rows of chairs, while the exterior of the church boasts the usual gargoyles.
"We try to seek out venues that have a presence, an energy that augments the experience of hearing music within them, and that focuses the attention of audiences so that there are minimal distractions between them and the performers," Ousley explained about scouting these unconventional venue locations. "We also look for spaces that have a unique, visceral acoustic for live music. To this point, it's largely been crypts, catacombs, caves, and the like, but we're open to expanding to other spaces that are less subterranean and death related," he said.
He added that some of his wish list venues include the Paris Catacombs, the abandoned City Hall subway station in New York, the Calvary Cemetery in Queens, the Hollywood Forever Cemetery in Los Angeles, and the Buffalo Bayou Park Cistern (a decommissioned underground reservoir) in Houston.
In addition to the underground chapel in Harlem, Death of Classical has hosted events at the cave under St. George's Church near Union Square in Manhattan and the catacombs of the Green-Wood Cemetery in Brooklyn. But regardless of the space, all of the performances evoke the same sort of soul-stirring mood, with the use of candles, uplights, and parchment paper programs, Ousley said, "in order to create a feel that is both immediate but also timeless."
Pre-concert receptions feature wine or whiskey tastings with food items, "so that people have a chance to gather, engage their other aesthetic senses, and break bread before sharing an intimate musical experience together," he added.
The group's events have presented upcoming artists as well as established acts including the New York Philharmonic, with the aim of showcasing the art form in new and exciting ways. "We program music that speaks to something that is more than the sum of its parts and that can communicate in an emotionally direct way to people who have been to a thousand classical music concerts or none—as nearly half of any given audience for us consists of newcomers to the art form," explained Ousley, who's also the president and founder of public relations and marketing agency Unison Media.
When it comes to event setup, the spaces can present some unpredictable surprises and challenges, Ousley said, ranging from humidity to critters to sound balance to audience placement.
"It's also worth mentioning that there aren't many—if any—power outlets in crypts and catacombs or outside in a cemetery, so we typically have to either do acoustic performances or be very creative with generators," he explained. Despite the obstacles, Death of Classical has produced shows with a 12-piece orchestra and 12-person choir with full projection mapping in catacombs. "We're firm believers that where there's a will, there's a way."
Scroll to see more unusual spaces used by Death of Classical...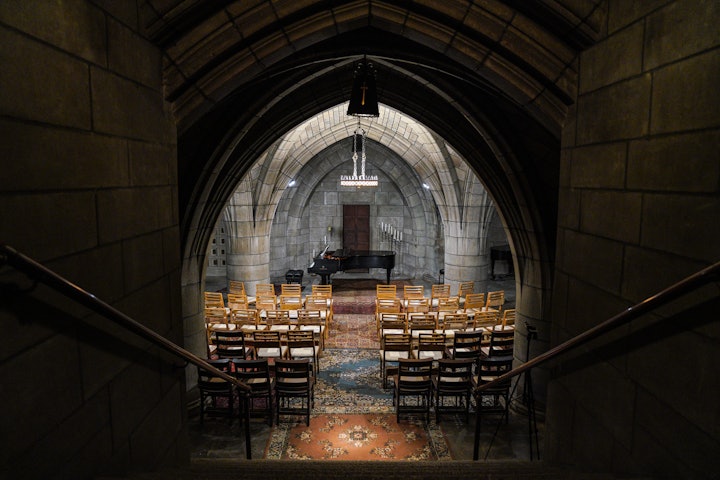 The Crypt Sessions are held in a chapel underneath the Church of the Intercession in Harlem, which features arched ceilings supported by massive columns. Photo: Steven Pisano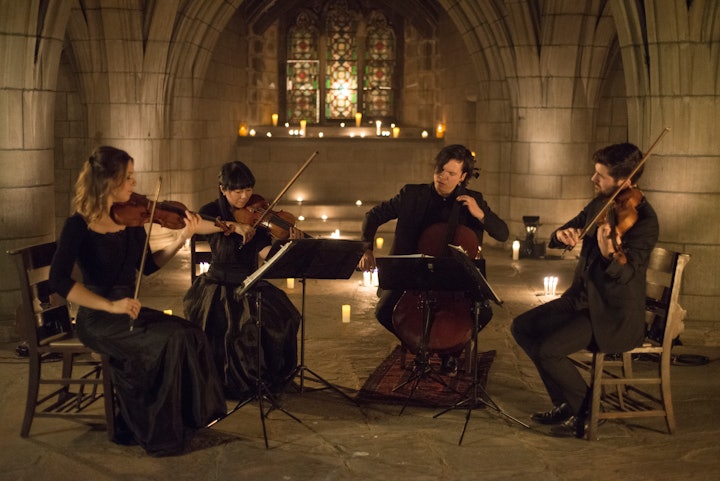 The Attacca Quartet performed Beethoven's final String Quartet, Op. 132 during the Crypt Sessions held in 2018. Photo: Courtesy of Death of Classical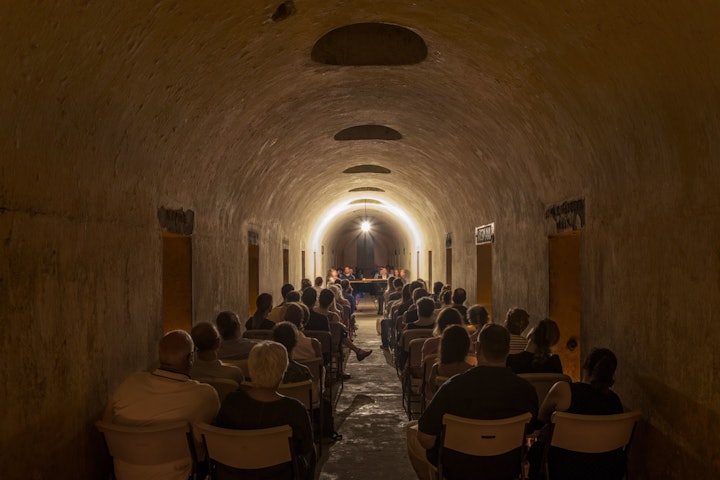 Death of Classical's series called "The Angel's Share" takes place in the catacombs of the Green-Wood Cemetery in Brooklyn. Photo: David Allee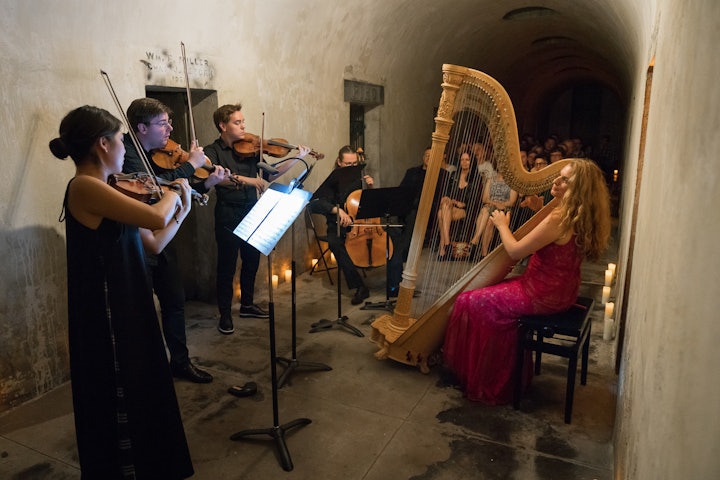 Harpist Bridget Kibbey performed in the catacombs accompanied by a team of string players. Photo: Steven Pisano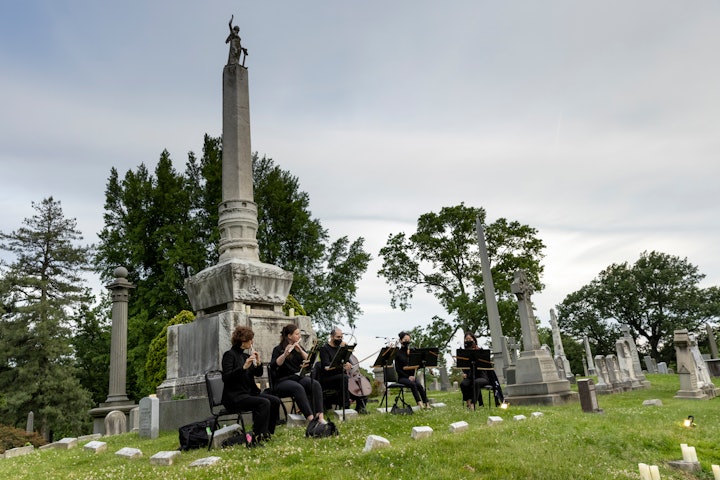 The Green-Wood Cemetery in Brooklyn serves as a venue for Death of Classical events. Photo: Courtesy of Death of Classical
www.bizbash.com
КЛАССИЧЕСКАЯ МУЗЫКА ВОССТАЕТ СРЕДИ МЕРТВЫХ
https://arynews.tv/classical-music-dead-rise/
In Brooklyn catacombs, classical music rises among the dead | AFP
https://youtu.be/UhaWDpQq3qw
Classical music performances in cemetery catacomb in Brooklyn
https://youtu.be/rEJUnrrv8FE
New York Philharmonic performs in Brooklyn Catacombs
https://youtu.be/Mluwewt2huQ