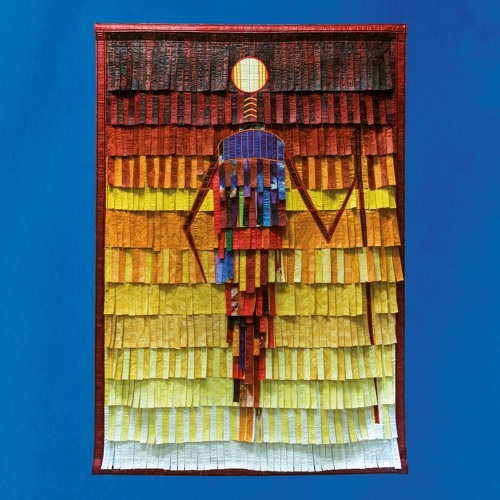 By
Gabriel Myers Hansen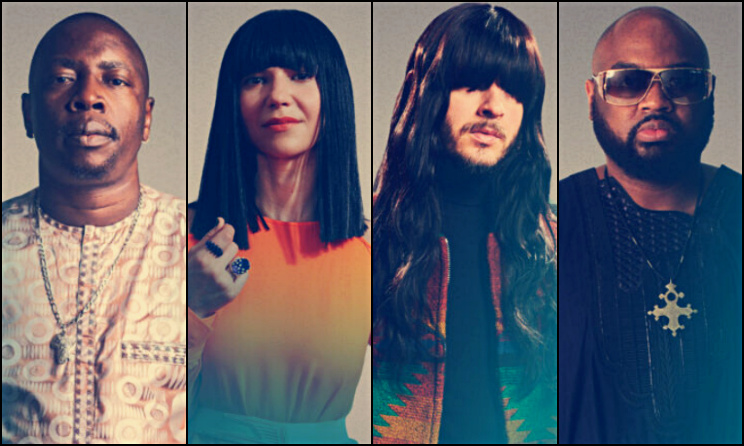 Vieux Farka Touré and Khruangbin's Laura Lee, Mark Speer and Donald Johnson Jr.
Due on 23 September via Dead Oceans, the project, titled Ali, recreates some of Ali Farka Touré's most resonant work, experimenting with different musical approaches while maintaining the original's integrity. The result is a revitalised take on the desert blues that the pairing hopes to reach new generations and audiences with.
Ahead of the September release, the American psych trio and Touré have shared the album's first single 'Savanne' – a juxtaposition of dub and Malian desert blues that has seen Vieux become known as 'The Hendrix of the Sahara'.
The late Ali Farka Touré's sound merged traditional Malian musical styles with distinct elements of the blues. He sang in the local languages of Songhay, Tamasheq, Fulfulde and Bambara. The result was the creation of a ground-breaking desert blues genre, which earned the musician three Grammy awards and widespread reverence. He died in 2006 of cancer.
The songs recorded for the new offering are Vieux's favourites and represent the many different compositional styles of Ali's career – from famous offerings like 'Diarabi,' originally featuring Ry Cooder, to more obscure songs like 'Alakarra'.
"I want this album to convey love," Vieux Farka Touré said. "It is about the love that Ali brought into the world. It is about the love that I have for him and that Khruangbin has for his music. It is about pouring your love into something old to make it new again.​"
Khruangbin said: "We made this album to honour Ali's life and body of work. We hope this collaboration enlightens more people about Ali's musical legacy."
Khruangbin comprises bassist Laura Lee, guitarist Mark Speer and drummer Donald Johnson Jr. The band has amassed a cult following around the world for its wide scope of global musical influences from the Caribbean, West Africa, Central Africa, East Africa and Asia.
Earlier this year, Khruangbin joined soul singer Leon Bridges for their second collaborative EP Texas Moon, which garnered acclaim from The New York Times, NPR and Vulture, among other leading publications.
As a passionate champion for the people of Mali and the Sahel, Vieux Farka Touré founded the Amahrec Sahel charity in 2012. Amahrec Sahel's mission is to support humanitarian reconstruction and culture. The charity has provided school supplies for children, supported an orphanage in the capital Bamako and donated musical instruments for young Malian musicians.
The guitarist is also the director of the Ali Farka Touré Foundation, an international organisation dedicated to the preservation of his father's legacy and the cultural growth of Mali. In June, he released his latest album Les Racines, on which he masterfully returns to the deep roots of the desert blues that his father introduced to the world.
Pre-order Ali here (link is external).