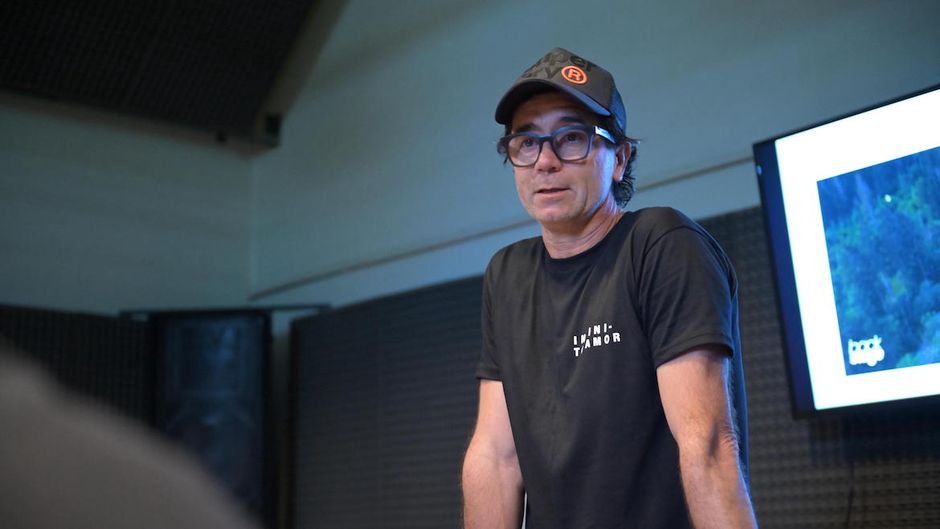 Ulises Eyherabide, who was the vocalist of the band Rescate, left with the Lord yesterday, Friday, July 29, 2022. He was 55 years old and had been fighting a hard fight against colon cancer for some time.
The news was made because Dante Gebel published a note saying goodbye to Ulysses on his social networks. «MY SOUL IS SQUEEZED! GOODBYE; MY OLD FRIEND ULISES" is the headline of the news that Gebel shares on Facebook. "My old comrade, you just left me and I'm already missing you a lot. I have a knot in my stomach, which I am aware will take a long time to go, "continues his publication-
Dante Gebel also recalled the last time he was with Ulises: «The only thing that gives me deep peace is that just a few days ago, your last trip was to Los Angeles, just to see us and spend a few days together. We played guitar, we hugged each other a lot, we ate some royal charcoal-grilled meat, we remembered old tours, we drank some extraordinary Malbec, we laughed, we sang, we made some plans, and in the early morning they surprised us with a delicious reserve wine and some other snacks».
"You were and will be the last Rock Star of an environment that does not tolerate too much those who stand out among the cloned sheep, a pioneer who dared to cross the bridge between organized religion and the real public, the one who carried the message beyond the baroque evangelical walls," the pastor wrote.
After adding emotional expressions of honor and reflection on his friend, Dante ended the publication by saying goodbye: «See you later, Ulises. It will be many years before I can forget any of your songs. I know you don't suffer anymore, but… Damn it hurts! 'Don't tell God, no more, no more. Do not lower your voice, no more, no more. The night that finally ended, the death that life gives me, the cross that took away my pain, gave me freedom' (In Memoriam)».
Ulises Eyherabide, in addition to being the vocalist for Rescate, composed and produced most of the band's albums. He also collaborated on different songs with other producers. He made collaborations with different Christian artists, such as: Redimi2, Alex Campos, Kike Pavón, Vertical, Marcos Vidal, Annette Moreno, and many more.
He was 55 years old and had been fighting a serious illness for some time. ANDHe was a native of San Nicolás de los Arroyos. In addition to being a singer, songwriter, and music producer, he was also an architect and graphic designer.
Bailing out
Rescate was an Argentine Christian rock band that formed in 1987. It produced eight albums and was considered one of the most influential Christian rock bands in Spanish. In the year 2020 Recate said goodbye to his audience.
Ulises Eyherabide, leader of the Christian rock band Rescate, died
https://evangelicalfocus.com/culture/18054/ulises-eyherabide-leader-of-the-christian-rock-band-resca...