Laneisha Bennett makes highly personalized and creative funeral programs and memrobilia.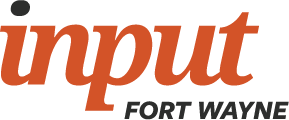 KARA HACKETT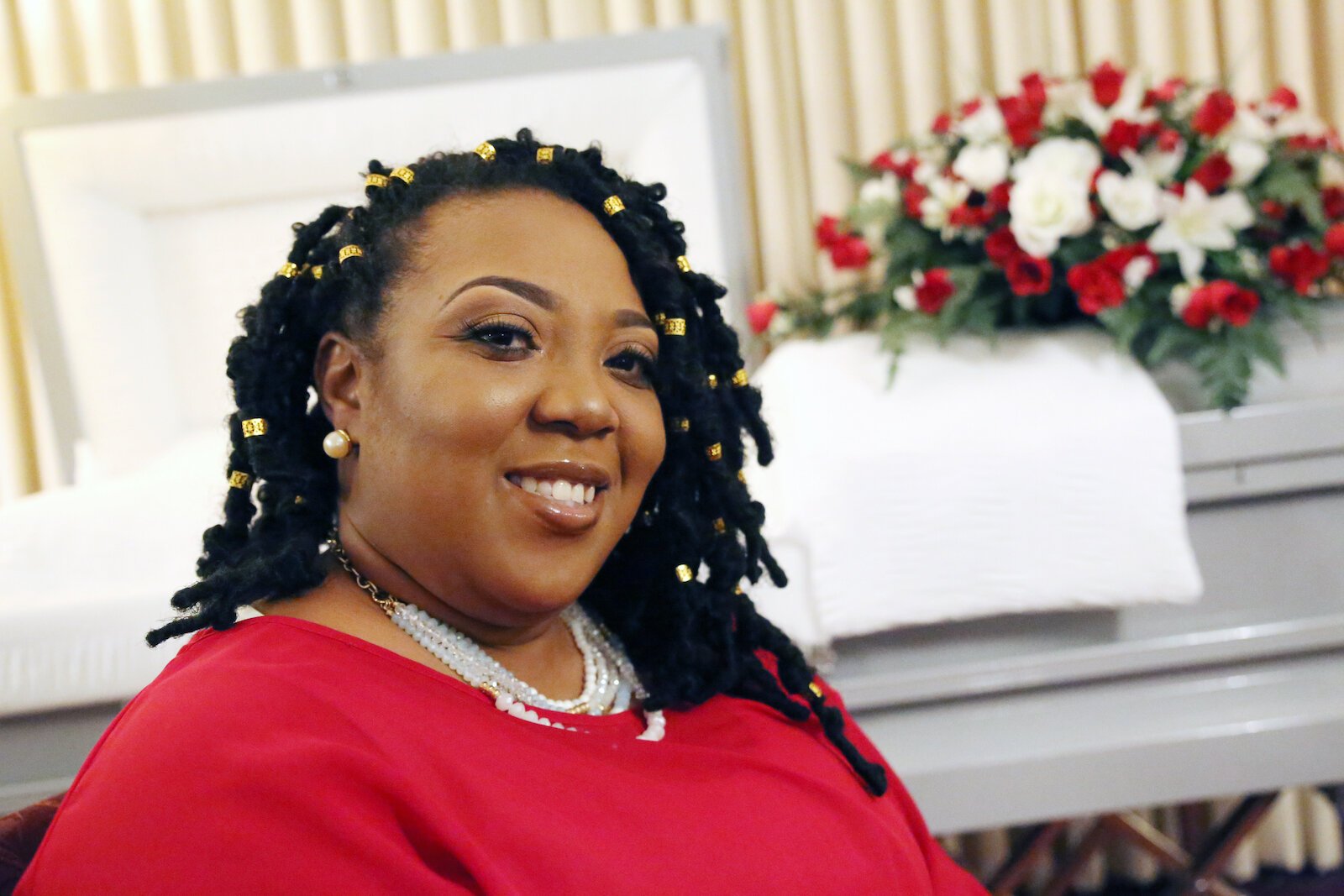 Bryant Rozier
Laneisha Bennett is the founder of Leave Legacy Memorial, LLC.
Laneisha Bennett has always been artistic, but she never imagined her creativity leading her into the funeral industry.
"The possibility never even crossed my mind," Bennett says.
Today, she's using her eye for design and desire to help others through the grieving process to create customized programs, memorabilia—and even caskets—for residents of all ages, budgets, and cultural backgrounds in Fort Wayne.
Bennett is the proud owner of
Leaving Legacy Memorial (LLM)
, which grew out of her former business, The Design Market, during the COVID-19 pandemic.
Prior to the pandemic, she had been a more traditional freelance designer for about 15 years, creating brochures, business cards, logos, and the like for clients. As older members of her family passed on from time to time, she used her design skills to create highly personalized funeral programs for them.
It was creating a program for her grandmother and cheerleader, Christine Bennett, that changed her life and work.
"Before my grandmother passed, she made me promise her I would do the program for her funeral when the time came," Bennett says. "And when it came, it was the hardest thing to do."
The goal of Bennett's business is to create highly customized and culturally competent funeral experiences for clients of all backgrounds.
When she took the highly personalized program she designed to a local print shop (the now-defunct
Instyle Creative Marketing
)
, the owner of that shop was impressed by her work and hired her to create more funeral programs for his clients.
Years later in 2020, when the COVID-19 pandemic put a hold on Bennett's traditional marketing work, she took the opportunity to reassess her business direction and purpose.
"I realized I had gotten to a point where I was very unhappy, creatively," she says. "I was drained doing business cards and logos and invitations, so the pandemic allowed me to stop everything, meditate, pray, and decide what was next."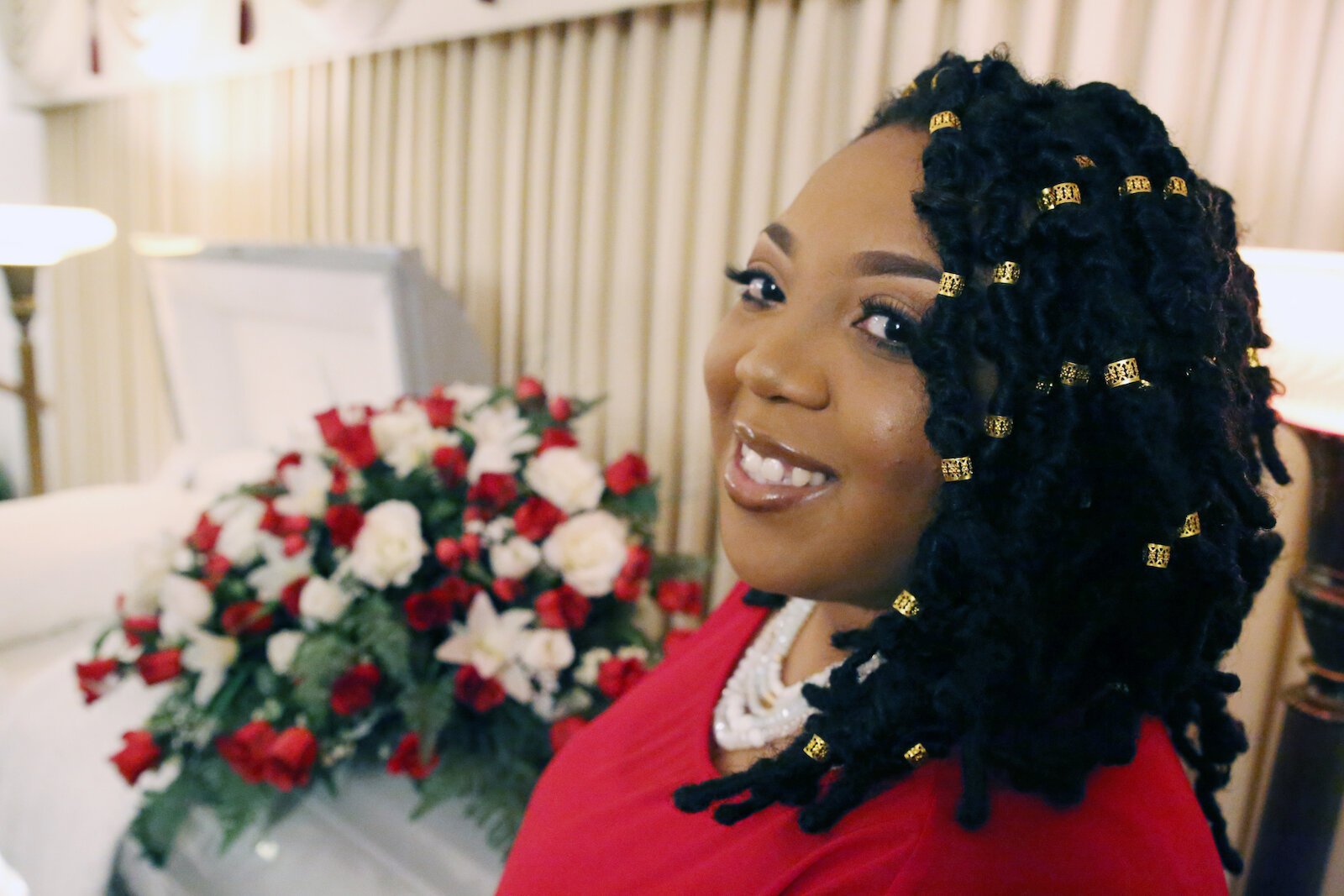 Prior to the pandemic, Laneisha Bennett had been a more traditional freelance designer for about 15 years.
The idea of fully devoting herself to helping grieving families through the funeral process reignited Bennett's creative spirit.
"The funeral industry is an 'essential' industry, and a lot of people don't want to do funeral-related work," Bennett says. "Some people have an eerie feeling about it, so it's not for everyone, but I love how it makes people feel when you give them something beautiful and different to remember their loved ones."
Bennett entered
SEED Fort Wayne
's nine-week
Build Institute
program in the summer of 2020 as a seasoned business owner, not only wanting to focus on a new industry, but also wanting to advance her skills as an entrepreneur.
Early on, she made budget and financial mistakes in her former business The Design Market.
"I didn't want that to happen again," Bennett says. "If you want to step it up, you have to learn from it."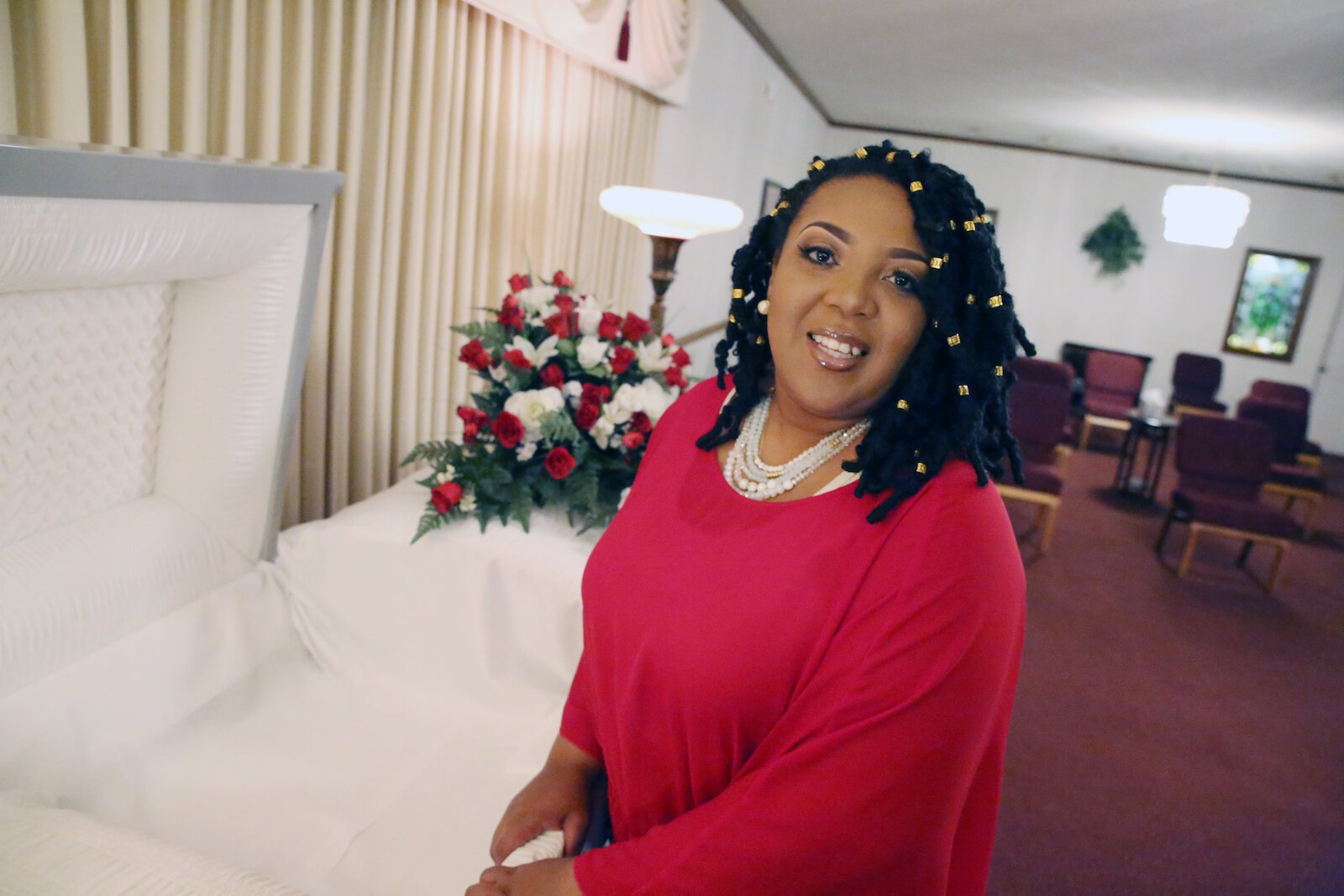 Laneisha Bennett hopes to expand her business to walking families through the entire process of planing and hosting a funeral.
By attending the Build Institute, she was able to open her new venture with a deeper knowledge of safety nets, like business insurance, and with a better understanding of workable rates for her craft, giving herself the best possible chance at success.
Since then, Bennett has been building her business from home while she also works for the Amazon distribution center in Fort Wayne to support herself and her teenage son. For her business, she hosts virtual meetings with clients to discuss their budget and needs, and she offers next-day delivery on print products in the local area.
Along with funeral programs and other print media, she also creates specialized memorabilia, like photo kits, jewelry, and playing cards for grieving families. She's even dabbling in customized caskets and urns.
"Most caskets tend to be gray or brown, but I want to make them highly personalized with special art, designs, and fabrics," Bennett says. "With all the memorabilia I create, I want to give you something you can put in a picture frame, or set on your mantle or desk instead of something that will be tossed in a shoebox."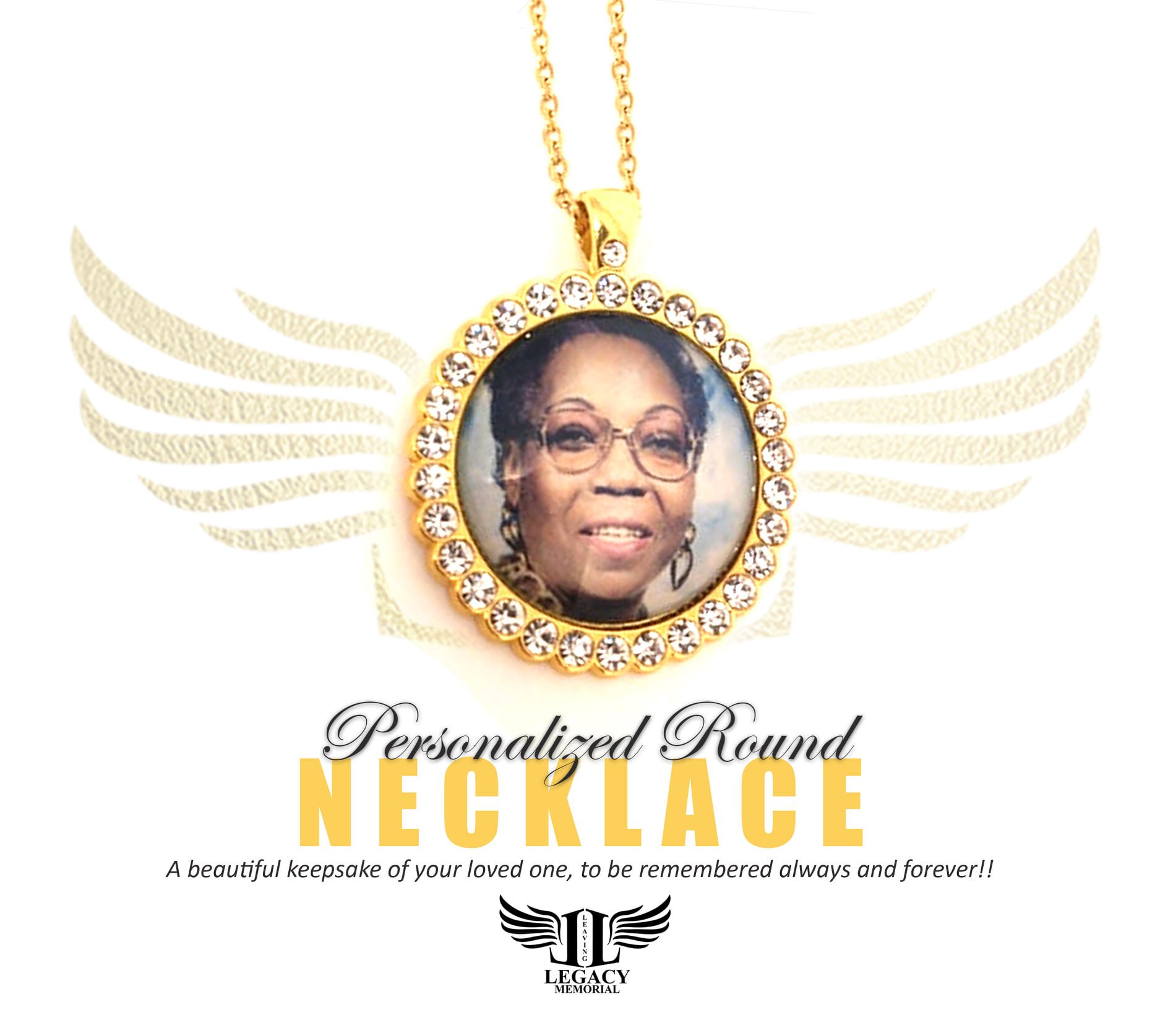 Along with print media, Laneisha Bennett offers customized memorabilia like jewelry.
Bennett's vision for her company is to become a fully licensed funeral director and to have a brick-and-mortar location in Fort Wayne that will serve as a one-stop-shop for clients with a cemetery on-site where she can help them through the process of funeral planning. Specifically, she wants to provide culturally competent services tailored to the different grieving traditions of various cultures in Fort Wayne.
"Funeral services and needs are so different for different people groups," she says. "I want to plan all types of funerals and meet each person's needs no matter what background they are from."
Along with her unique memorabilia, Bennett hopes to disrupt the funeral industry's confusing and sometimes predatory pricing structures.
"When you have to have a funeral service, there's so much you don't know, and it causes you to spend a lot of money because you don't know what options are out there," she says. "You're also usually in an emotional state where you just want to get it over with, so I want to help families navigate that."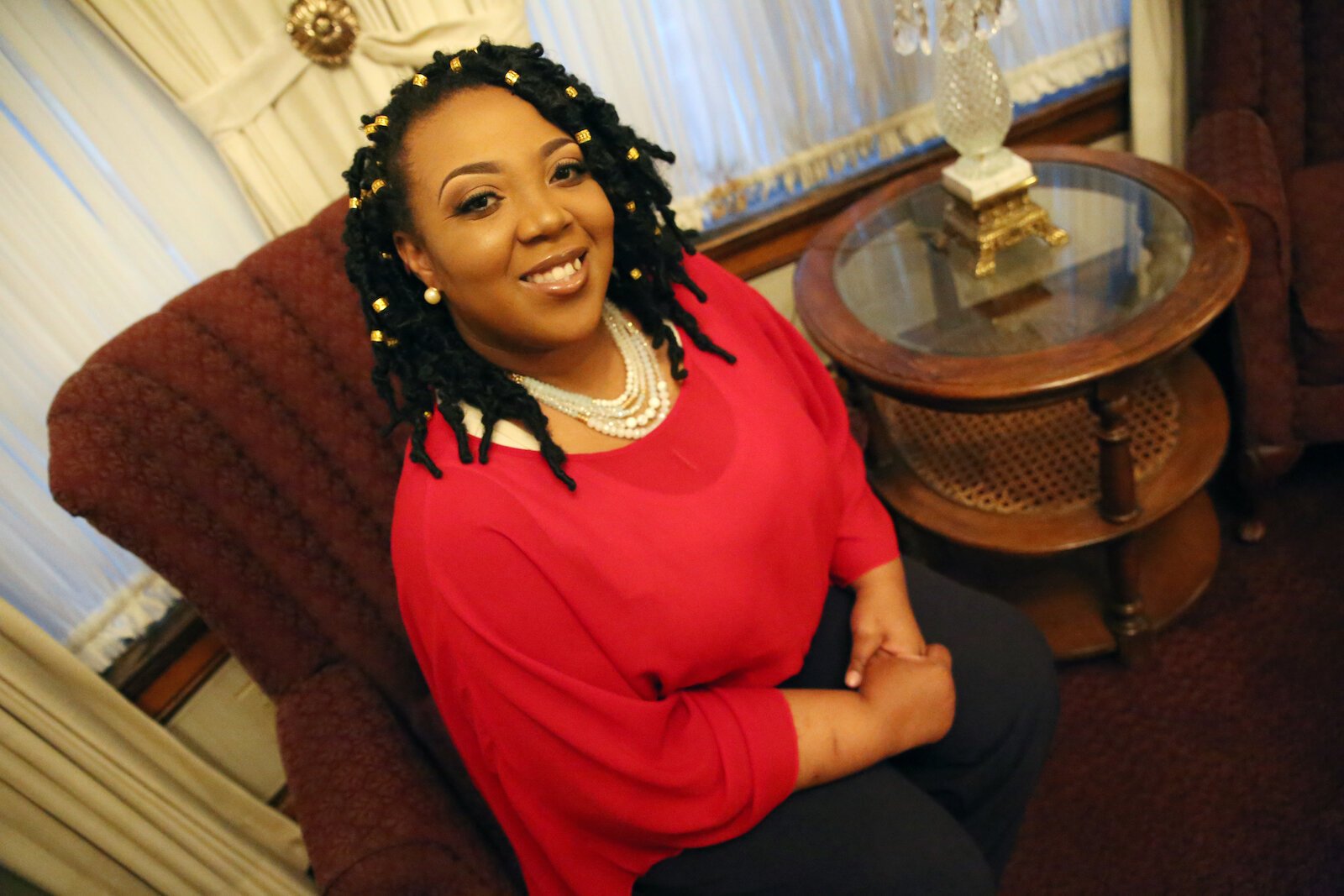 Along with her unique memorabilia, Bennett hopes to disrupt the funeral industry's confusing and sometimes predatory pricing structures.
Looking back on her journey, she is grateful to the many mentors she's had in Fort Wayne over the years who have recognized her artistic talents and encouraged her creative thinking.
"I wouldn't have pursued art if it wasn't for my art teacher at Northrop High School," she says. "There was a drawing I did, and he called for a meeting with me and my mother. I got in trouble a lot in school, so I thought there was something wrong at first. But then he told me and my mother, 'Laneisha has a gift; you should pursue it."
Now, with a degree in design and a business plan in place, Bennett is making a living for herself as an unconventional artist.
"There's so much you can do with art," she says. "Sometimes, I think we don't always realize how you can use art in business and actually make a living from it."
This story is part of an Entrepreneurship series made possible by funding from
SEED Fort Wayne
. To learn more about SEED, visit its website at
fwuea

.org

.
Kara Hackett